THE NETHERLANDS

Thuiswinkel
(national e-commerce association)
Buying and selling goods and/or services will take place radically differently in 2020. Online and offline will have been integrated into digital commerce. Consumers are expected to explore both national and international markets, primarily through digital channels, and buy goods and services wherever and whenever they want. Our objective is to improve trust in distance selling and to make cross-border trading easier.
Thuiswinkel.org is the inspiring digital commerce network that helps companies, entrepreneurs and their employees to become more successful. We offer relevant and practical solutions through lobbying, the "Thuiswinkel Waarborg Keurmerk" trustmark, knowledge, research and education.
More than just a trustmark for online shops
Consumers especially know us because of our Thuiswinkel Waarborg Keurmerk trustmark. This trustmark, which online shops can only receive after finishing our certification process, stands for safe and trustworthy online shopping. It is not without reason that 90% of Dutch consumers are familiar with our trustmark logo.
However, as a national e-commerce association, we do much more than just issuing a trustmark. We represent the interests of online shops on a national and international level. In addition, we support our members through free legal advice, research studies, our network, knowledge exchange, education and our review system. Finally, through our brand new Thuiswinkel e-Academy, we want to help our members' employees to become better professionals.
Thuiswinkel.org's members
Thuiswinkel.org has over 2,100 members that sell products and services online to consumers. They work in all kinds of branches, including home & garden, fashion, travel, IT, insurance, consumer electronics and sport/toys The combined turnover of our members represents 70% of Dutch online consumer spending. Because of this representativeness, Thuiswinkel.org is an important conversation partner for policymakers and stakeholders.
Website: www.thuiswinkel.org
Contact person: Menno Van der Put (This email address is being protected from spambots. You need JavaScript enabled to view it.)
---


STG Gilde Opleidingen
(Regional Education Centre for the North and Middle of the province of Limburg)
Gilde Opleidingen is the regional education centre for the region North and Central Limburg in the Netherlands and offers Vocational Education and Training for students and adults in five core municipalities.
The range of courses offered by Gilde Opleidingen is designed to meet the region's educational needs. The content of the courses is developed in close consultation with the regional business community and government, national sector organisations and employment agencies.
Gilde Opleidingen in the Dutch educational system
Qualification levels within upper secondary vocational education.
Upper secondary vocational education (VET) has a statutory qualification level. The qualification levels indicate at what level an individual may work after completing the course. In addition, each level requires an appropriate prior education.
 

Level

 

Name

 

Duration

 

Admission requirements

 

1

 

Assistant education

 

Up to 1 year

 

At least 16 years old, and completed compulsory edu- cation

No qualifications required

 

2

 

Basic vocatio- nal education

 

2-3 years

 

At least 16 years old

No qualifications required/pre-vocational course

 

3

 

Vocational education

 

2-4 years

 

Theoretical, mixed and management vocational course of study

- vmbo diploma in related sector

- vmbo diploma in non-related sector with a single sector subject
 

4

 

Middle management education

 


 

 

3-4 years

 

 


 

Theoretical, mixed and management vocational course of study

- prevocational diploma

- transfer from 3rd year of general education

 
Each course can be followed along two different learning pathways:
1.  Full-day education with practical experience/job placements (40% to 60% of the course time). This is known as the vocational training pathway .
2.  Working and learning. The student is employed by a company/institution (at least 60% of the coursetime) and attends the theoretical courses at a regional education centre. This is known as the block or day release pathway.
Sector organisation
Gilde Opleidingen has clustered its vocational courses into four sectors of related courses:
•  Business, Trade and Administration
•  Hospitality & Wellness
•  Engineering, Technology, Logistics
•  Care & Welfare
Progression from Gilde Opleidingen to Higher Education
Full-time higher vocational education is open to students with a Level 4 VET diploma.
Key figures
Catchment area:  the region of North and Central Limburg
Number of students: 13,000
Number of staff: 1200
Number of courses: 182 licences (vocational training pathway and/or block or day release pathway
Campuses
Gilde Opleidingen has a total of twelve campuses situated in five towns: Venray, Venlo, Weert, Roermond and Sittard.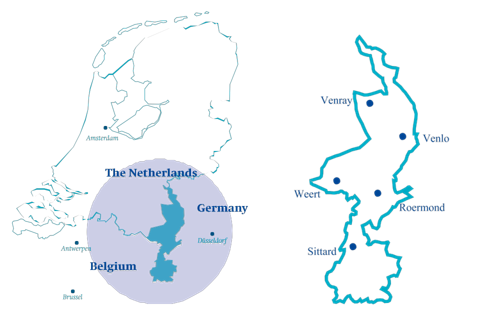 Internationalisation
Labour mobility in Europe is increasing and a special feature of Euregions in which partners and stakeholders from neighbouring countries cooperate in the domains of VET and working-life.  
Close cross-border cooperation is effected with partners and stakeholders at euregional, national and European levels on e.g comparability and recognition of educational qualifications, implementation of tools (EQF, ECVET) and validation of Prior Learning.  
Website: www.gildeopleidingen.nl
Contact person: Gerrit Janssen (This email address is being protected from spambots. You need JavaScript enabled to view it.)
---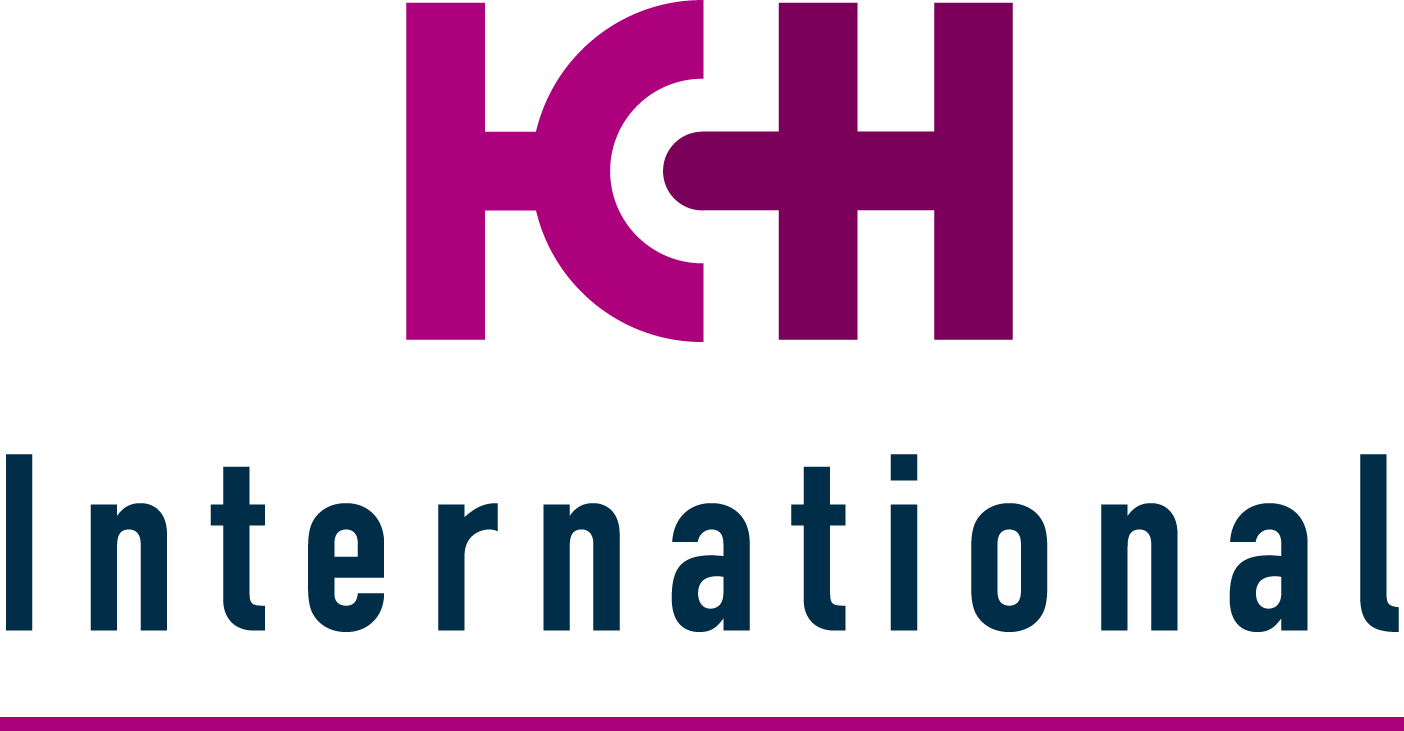 KCH - KCH International
(KCH - KCH International)
KCH is an organisation that has expertise on vocational education, training and the labour market for the trade sector. Until august 2015, under mandate from the Dutch Ministry of Education, Culture and Science, Kenniscentrum Handel performs a number of statutory tasks for the intermediate vocational education system in the Netherlands. KCH performs these tasks for the trade sector and for manufacturers, suppliers and traders in the Fashion, Interior, Carpets and Textile industry (known as the MITT sector). After august 2015, KCH will continue these tasks on a private base. The expertise remains the same.
Establishing qualifications for professions in Trade and MITT.
One of the legal functions that KCH undertakes is establishing qualifications (diploma requirements) for professions in the Trade and MITT industry.
The basis for a qualification file is an occupational profile. This is a description of the professional practice of a fully qualified professional. Social partners are responsible for compiling an occupational profile and ensuring that the profile is up-to-date. The Centre of Expertise develops a qualification file based on an occupational profile. This is done jointly with representatives of the education sector, the business community, employers and employees. The qualification files in which the requirements for a starting professional practitioner have been established are assessed by an independent body who is authorised by the Ministry of Education, Culture and Science. The board of the Centre of Expertise - which has representatives from both education and business sectors - provides their advice about the qualification files. These files are officially approved by the Ministry once they have been published in the Dutch Government Gazette. For following publication, these files can be used by the schools.
Quality assurance of professional work placement in the intermediate vocational education system.
Professional work placement is one of the most essential elements in the Dutch intermediate vocational education system. During work placement students learn how to practice their chosen professions. For this purpose, KCH has recruited companies that can contribute to the practical education of these students. KCH assesses these companies and offers them support in various ways to supervise the work placement student on the work floor.
KCH International
In order to carry out its legal tasks properly, KCH realises that in these times it is vital to be connected to European developments and to find ways to coordinate between the education systems of the various EU member states. KCH International initiates and participates in international projects in which elements from education and/or the labour market are examined and institutes and experts from various countries cooperate.
In addition, KCH International - in cooperation with schools and institutes in and outside of the Netherlands – enables vocational education participants the possibility to do their work placement abroad.
Website: www.kchinternational.nl
Contact person: Monique Jordense  (This email address is being protected from spambots. You need JavaScript enabled to view it.)